Title: Danger is Amish Country
Authors: Marta Perry, Dianne Burke, Kit Wilkinson
Publisher:
Love Inspired Suspense by Harlequin
Publish Date: October 1, 2013
Book Description

LOVE AND DANGER COLLIDE IN THREE NEW AMISH NOVELLAS
Fall from Grace by Marta Perry
When one of her students witnesses a crime, Sara Esch gets too close to the truth, and widower Caleb King must risk it all for the woman who's taught him to love again.
Dangerous Homecoming by Diane Burke
Katie Lapp needs her childhood friend Joshua Miller more than ever when someone threatens her late husband's farm. Can Joshua protect her…even if it endangers his heart?
Return to Willow Trace by Kit Wilkinson
A series of accidents has startled their Plain community…and leads Lydia Stoltz to Joseph Yoder, the man who once broke her heart. At every turn, it seems their shared past holds the key to their future.
Read Excerpt
My Thoughts
Fall from Grace
I really enjoyed this first story, it really made your heart ache for little Rachael. Sara Esch is a school teacher and Rachael is one of her new students that recently moved into the community with her father after her mother passes away after along illness. It didn't take me long to read it as I didn't put my Kindle down until I finished it. it definitely kept me wanting to read more. I do however hope that there is more to this story. I want to know more of what happened next, don't leave me hanging forever, no knowing.
Dangerous Homecoming by Diane Burke
Loved It!! It actually makes you wonder how much hate and jealousy there is in the Amish communities. This was a well written book about a widow who is just trying to keep her farm after her husband dies after falling during a barn raising. Someone is trying to run her out of the community and get her to sell her farm. Amish women are more independent than we think they are, never underestimate the power of a woman. This is also a story that I want to know more about and I hope there is a follow up.
Return to Willow Trace by Kit Wilkinson
Lydia hasn't seen Joesph in years and she didn't really want to see him either but was thankful that he was there when he was. What would she have done if he would have not been there for every time she turned around and what does Billy have to do with it all? So much mystery for the Amish, whom I always thought lived the plain life. I guess that during the rumpshring time those kids can get into some mischief which can cause some of them to go the wrong way just like the "English" do. I enjoyed this story just as much as the other two but once again I felt cheated and wanting more.
I thought all of these stories were just a bit short for me. I know, I know! They were supposed to be fast reads but I am sorry, I wanted more at the end of each story. They are definitely worth reading and I am hoping that they all have more to their stories to come in the future because I know that I will be reading them if they do.
I give each and every story 5 stars!!
You can purchase this book at
ChristianBook.com for $5.49
Disclaimer: Prices of the book may change daily, I do not guarantee these prices. Images and book description are from NetGalley.
I was not paid for this review, I did however receive a copy of the book for my Kindle from NetGalley. The opinions of this book are mine and mine alone.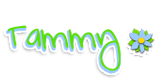 b4baf0de5792b3a43fa9202e40632dd054525e1aeb1313185b