Want to join in? Go
here
to learn how and to view the weekly list
Small Talk Six topics for 2009.


It will be interesting to see how each participant interprets this week's topic.

Today's topic is "6 famous people you would love to have dinner with." You can answer this with a list of 6 words, 6 phrases, 6 sentences, 6 paragraphs, 6 photos, 6 videos, etc . . .
Wanda E. Brunstetter ~ Why? because I would love to pick her brain about the Amish.
2. Whoopi Goldberg ~ Why? Because I just love her silly ways.
3. John Wayne ~ IF he were alive!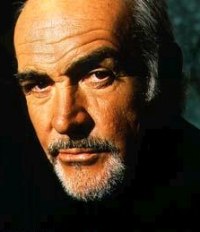 4. Sean Connery ~ Why? Do you really need to answer that?
5. Elizabeth Hasselbeck~ Why? To see if she really is that dumb!
6. Sherri Shepard ~ Why? Because I just think she would be a hoot!